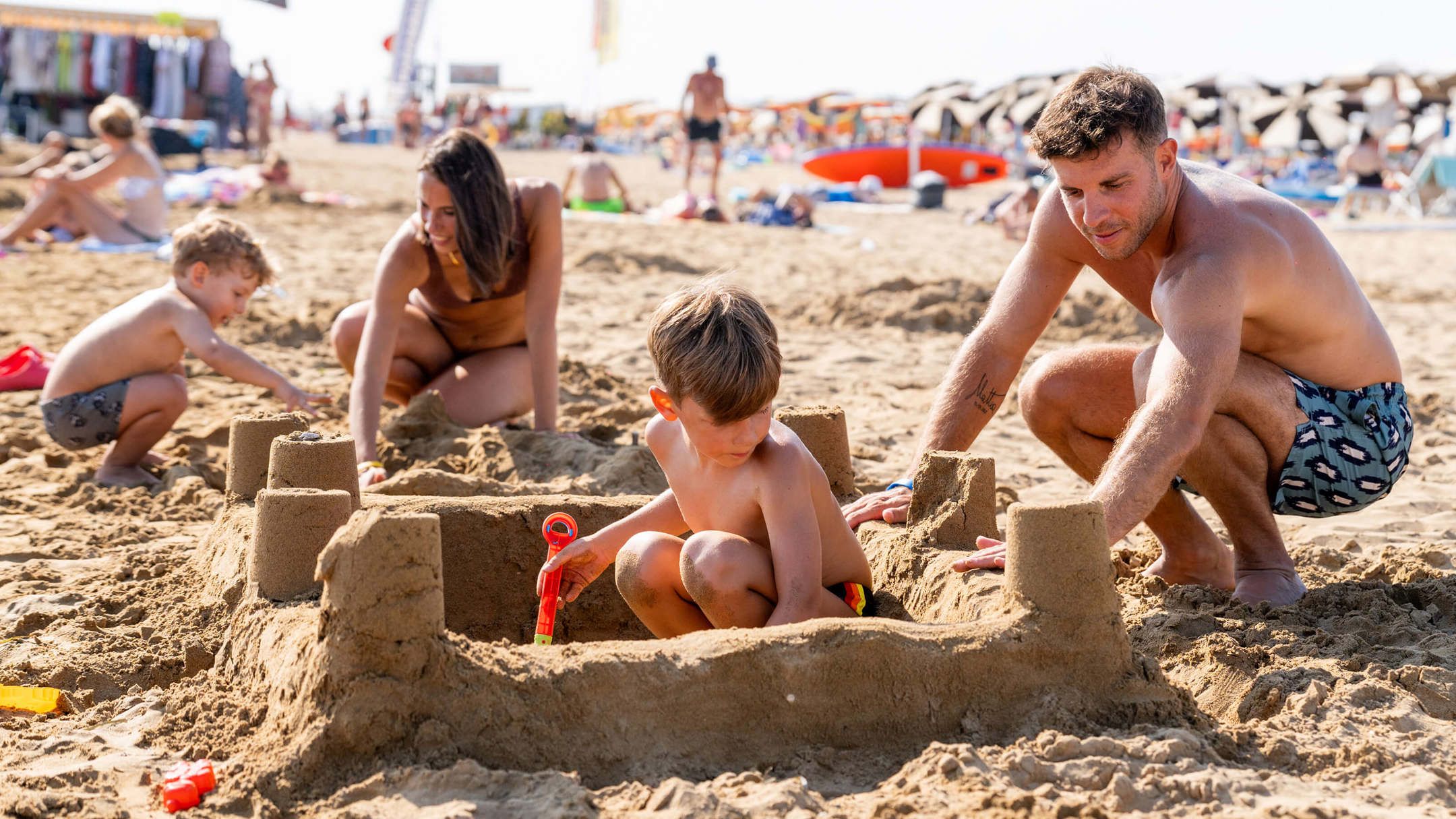 Things to do in Bibione with kids
Discover a child friendly holiday destination: Bibione offers plenty of activities for fun and entertainment for families with children.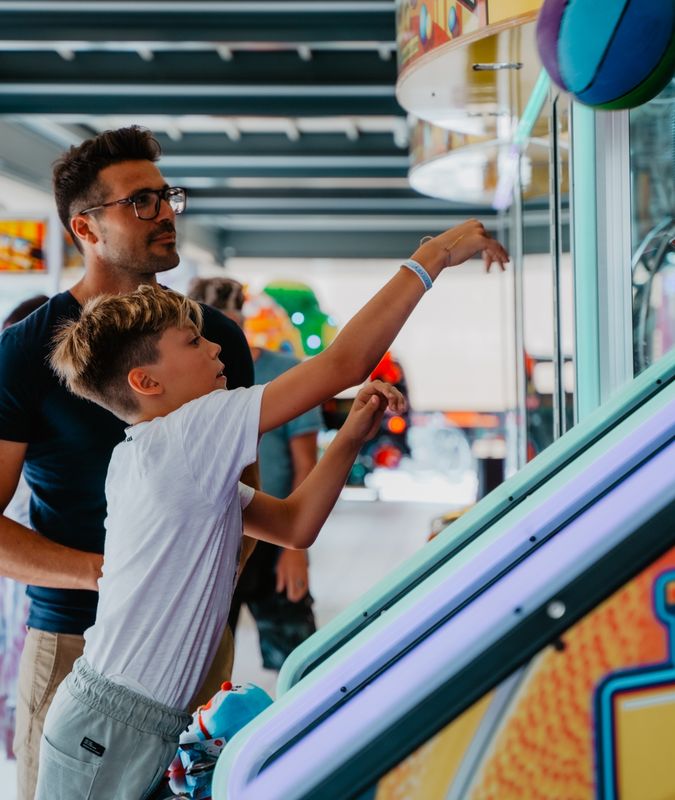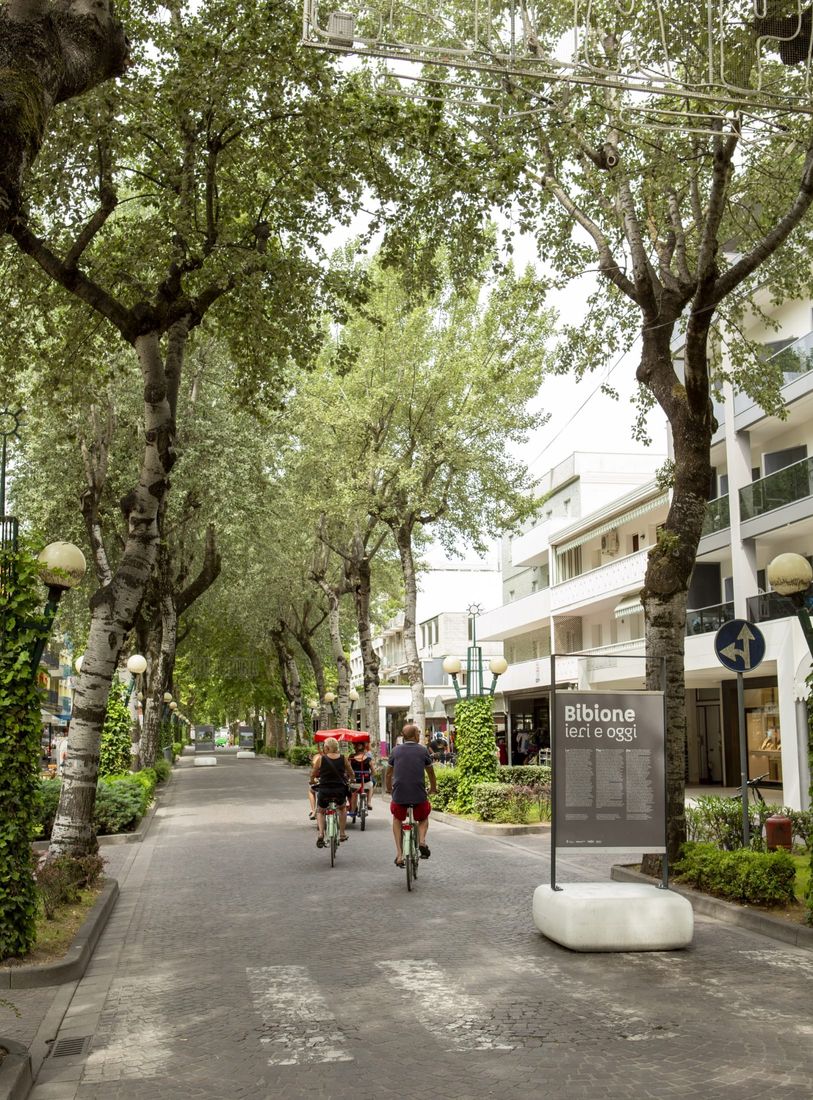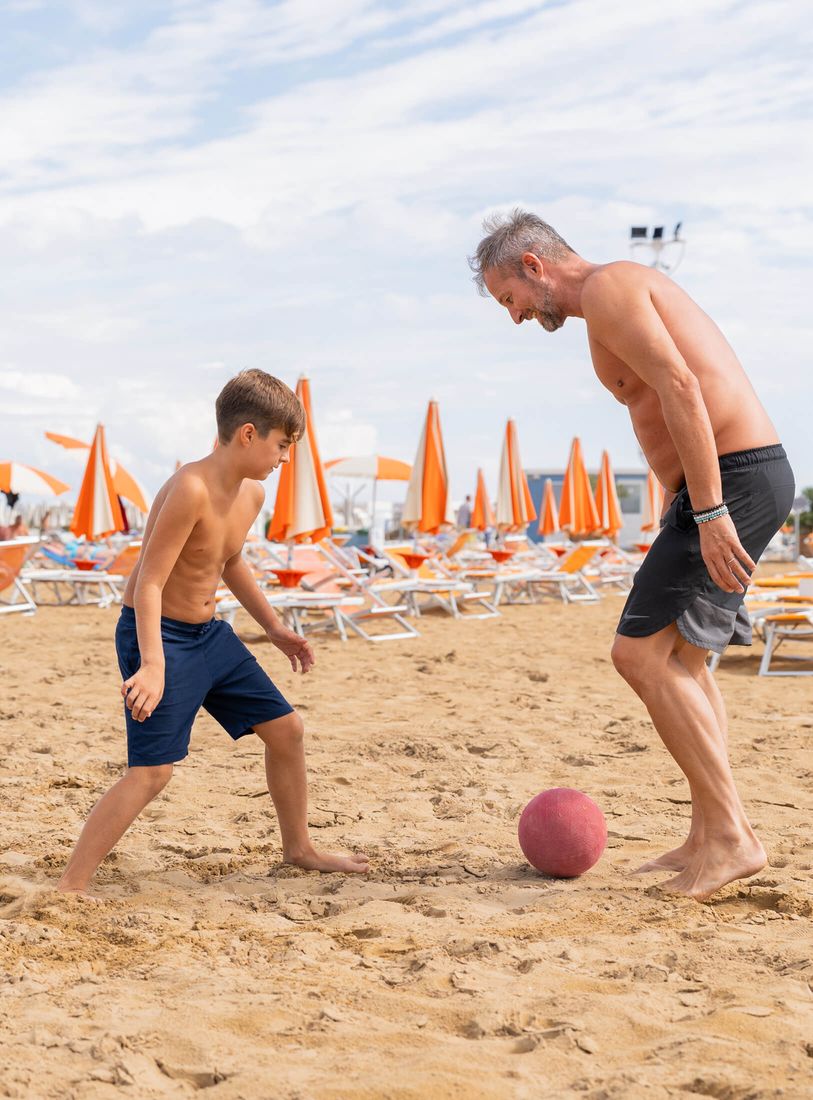 Bibione beach entertainment and play areas
Golden sandy beach
The , easy to walk even with strollers and prams,with its many playgrounds and beach entertainment to let children play and have fun, but also courts for various sports. Residence Serenissima takes place directly on the , when the weather is fine: while kids play together, adults can relax under the sun.
Fun on the beach is for everyone, also for pets: on Pluto's beach, the dog-friendly beach in Bibione, you will find everything you need to spend carefree holidays with your four-legged friend.
Thermae and Luna Park in Bibione
Relax and excitement
For a relaxing moment with the whole family, we recommend the area of the thermal pools of Bibione Thermae spa and wellness centre. If you are looking for an adrenaline rush, besides the numerous game centers, Bibione and its surroundings offer a wide variety of fun possibilities for children: from the Luna Park Adriatico to the Aquasplash water park and the adventurous Zoo Park Punta Verde.
You can also embark on an excursion aboard the Bibione pirate galleon, "The black pearl": for more information, just ask at Residence Serenissima Reception.
Bibione cycle path
Bike riding between sky and sand
Are you dreaming of a bike ride immersed in the warm summer breeze? Thanks to the , safe for children and accessible everyone, you can ride through the eight kilometers of seafront track that starts from the mouth of the Tagliamento river, near the lighthouse, to the point where the sea meets the waters of the lagoon. And you can directly at the Serenissima Residence!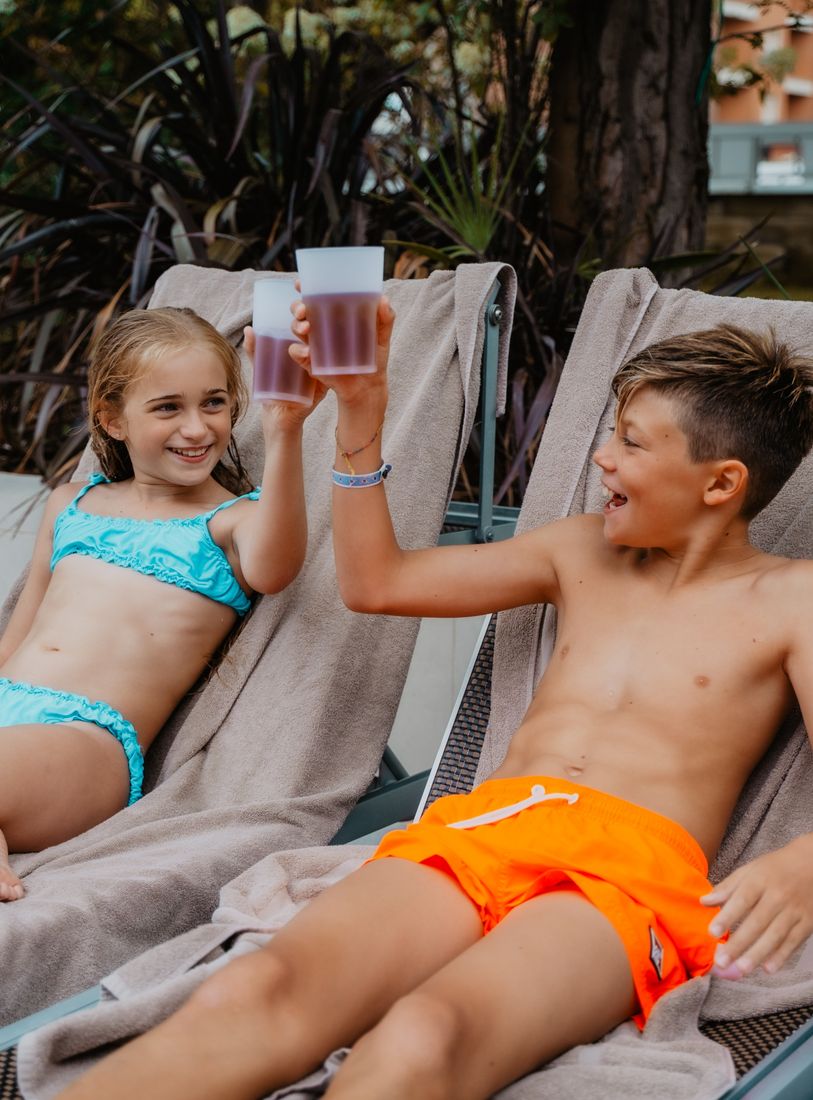 "
Was our 3rd stay at Serenissima. Again great and relaxing stay. Rooms are clean and well equipped. Great location, close to sea and markets.
ROBERT
Entertainment for kids in Bibione
Fun continues at Serenissima
After a day full of emotions, it's nice to be able to return to a clean safe, spacious complete with everything you need to relax. In our Residence, we have arranged everything to provide you with a : from including the essential for toddlers, to the equipped with games, up to , always ready to assist you.